Independent Summer Programs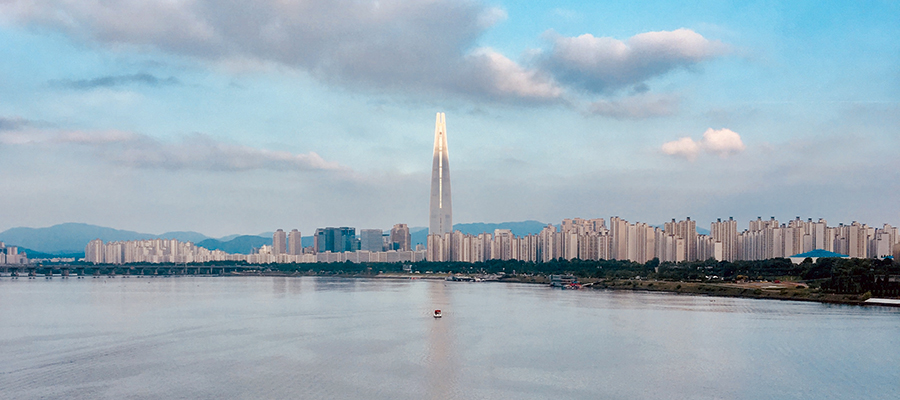 Seoul, South Korea
The Global Collaborative Program at Kyun Hee University: Humanity, Civilization, & Global Governance
Through a long-standing partnership between CCSU and Kyung Hee University in Seoul, South Korea, CCSU students are eligible to apply to direct-enroll in Kyung Hee's internationally acclaimed Global Collaborative summer program in Humanity, Civilization, and Global Governance. Taught by a team of internationally recognized faculty, this program offers a wide range of 3-credit courses centered on the themes of Peace and Development, Humanity and Civilization, and Global Consciousness and Service. Except for the Korean Language and Culture courses, all courses are taught in English. Join students from around the world in this dynamic academic program based in the fast-developing host country, South Korea. Classes are in session from Monday through Thursday. Students may register for a maximum of two courses.
Examples of past course offerings include: Peace through Commerce: Understanding Corporate Social Responsibility and Sustainability in a Changing Business Environment; Economics of Human and Organizational Life Behavior; Economic Globalization and East Asian Economies; Civic Leadership and NGO Capacity Building; War, Civilization, and East Asia in the Cinema; The U.N. and Global Governance; Korean Language and Culture; Performing Arts in Korea; Dilemmas in Asian Development; Contemporary Civilization; China's State and Society; East Asian Security; NGOs and Social Governance; Oriental Medicine and Practice; plus other special lectures, social and cultural activities, and excursions.
Students may choose up to 6 credits of coursework from an extensive list of Peace and Development, Humanity and Civilization, and Global Consciousness and Service courses.
Country(s)
South Korea
Dates
Exact Dates TBD
Prerequisites
Junior standing or higher, or Permission of Advisor
Cost
Cost includes round trip airfare, airport transfers, accommodations, tuition for up to 6 credits of course work, Korean Cultural week, and other special activities. Meals, books, and personal expenses are extra. No tuition waivers can be used for this program. Scholarships may be available.