Student & Faculty Spotlight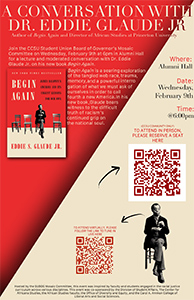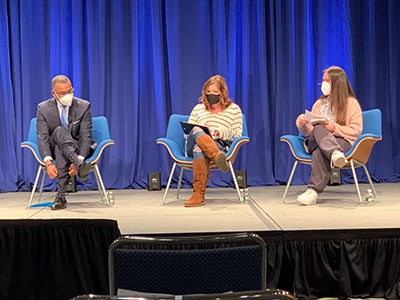 Sociology Senior, Kelsey Gaylord, joins Dr. Evelyn Phillips and Dr. Audra King in a conversation with Dr. Eddie Glaude, Director of African Studies at Princeton University, about his book Begin Again: James Baldwin's America and Its Urgent Lessons for Our Own at CCSU on February 9th, 2022.
Congratulations to Dr. Jessica Greenebaum, recipient of the CCSU 2020 Rainbow Award!

Sociologists In the News
A. Fiona Pearson - "College and Kids" - Where We Live, NPR (Podcast - January 14, 2020)
Christopher Doucot - "Gig Professors Need Protection During Coronavirus" Hartford Courant (Editorial - April 29, 2020)
Jessica Greenebaum - "Sociology & Animals: Series 1" American Sociological Association (Podcast - June 17, 2020)
A. Fiona Pearson - "Understanding Students Who are Parents" by Jilliam M. Duquaine Watson (Book Review, Academe - Spring 2020)
Sociology Alumni - Accomplishments & Publications
Tom Hopkins (Class of 2020) - "Records Show UCONN Failed to Dismiss Professor Guilty of Sexual Misconduct." Medium, July 29, 2020
Central Authors
Professor Christopher Doucot
No Innocent Bystanders: Becoming an Ally in the Struggle for Justice
Dr. Charisse Levchak
Microagressions and Modern Racism: Endurance and Evolution

Students from Sociology course Latina Identity and Empowerment. During the semester, students create art panels that critically portray symbols and icons that play a role in the social construction of Latina identity.
Sociology Senior Seminar Conference Fall 2021
Amanda Leigh
Azmi Mou
Dezrene Thompson
Jay Bordano
Matthew Martino
Sashagaye Marsh