Welcome to the Department of Sociology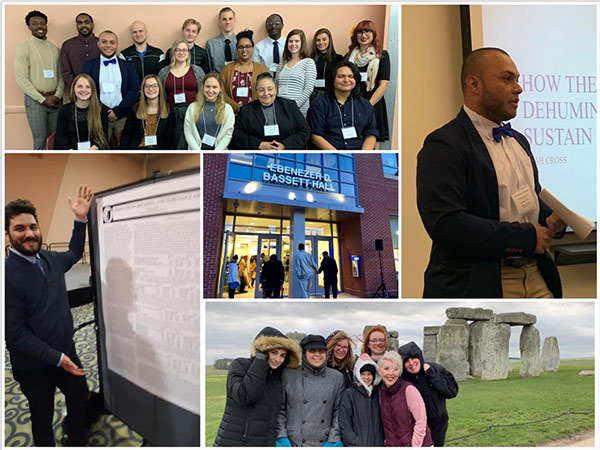 We are located on the 3rd floor of Ebenezer D. Bassett Hall, Suite 317, Central Connecticut State University 1615 Stanley Street, New Britain CT. For further information contact: Dr. A. Fiona Pearson, Department Chair, at 860-832-3137 or the Department Secretary, Heide Tarchini, at 860-832-3135.
The Mission and Vision of the Sociology Program
The Department of Sociology prepares students to become thoughtful, engaged, and responsible citizens in an interdependent world. Students are provided with a firm understanding of the complex social structures and processes that connect their private lives and experiences to their present society as well as to the multi-varied characteristics of a global society. More specifically, the mission of the department is to foster logical and analytical reasoning, social scientific inquiry, a socio/historical consciousness, and an understanding of the relationship between social inequality and matters of social justice.
The integrating principle underlying the curriculum is the linkage between theory, methods, and specific areas of sociological inquiry. This process involves developing the capacities for conceptualizing problems, locating them within general sociological paradigms, and evaluating solutions based on empirical analysis, established research, and the diverse needs, interests, and identities of affected communities.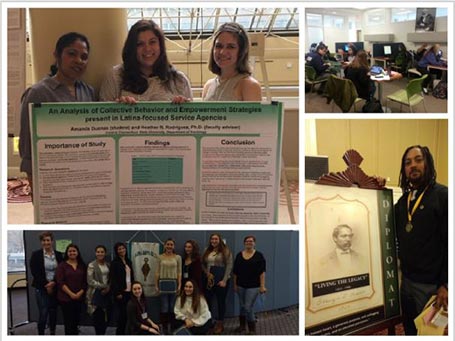 Objectives of the B.A. Program in Sociology
Students acquire the sociological perspective with its three central aspects: the link between private troubles and public issues (i.e., The individual experience and the larger social processes); the preeminence of social structures and their influence; and the value of empirical analysis.
Students gain a liberal education characterized by: literacy; numeracy; skills in abstract logical thinking; historical consciousness; understanding science and scientific inquiry; values and their relationship to a variety of life situations; and international and multicultural experience.
Students develop knowledge and analytical skills necessary for successful careers in community agencies, government, private employment, and non-profit organizations.
Students acquire a foundation for graduate and professional education.