Campus Parking Regulations
The Fall 2019 semester marked the beginning of a new parking system at the Central Connecticut State University campus. All CCSU students, faculty, and staff are required to obtain a new, color-coded parking decal for their vehicle(s).
General Information:
The new parking regulations went into effect on September 16, 2019.
Color-coded parking will be enforced year-round, Monday through Friday from 7:00 AM to 4:00 PM.
Parking decals should be placed inside the vehicle on the lower driver's side corner of the rear windshield.
In addition to a CCSU color-coded decal, anyone displaying a state-issued Handicap Parking Tag will have access to all lots and all parking garages on campus.
Flags and banners have been installed to clearly mark the color-coded lots.
More detailed information regarding CCSU's Parking Regulations and Parking Ticket Appeals is available on the CCSU Parking website and the CCSU Police Department website.
Please contact parking@ccsu.edu if you have additional questions regarding the color-coded parking regulations.
Faculty & Staff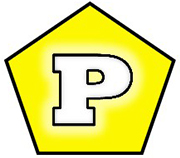 Commuting Students & Visitors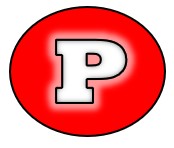 Resident Students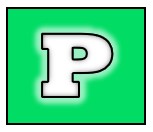 How to Obtain a Parking Decal:
To obtain a parking decal for your vehicle(s) please go to parkingdecal.ccsu.edu and log in using your BlueNet User ID (for example: jb1234) and your BlueNet password.
Your name and address on file will display at the top of the screen along with 5 drop-down boxes. Please make sure to review the address listed to ensure your current address is displayed. (Students can update their mailing address at the Registrar's Office and Faculty/Staff can update their mailing address by contacting Human Resources.)
The 5 drop-down boxes will ask you for your status (Commuter Student, Resident Student, or Faculty/Staff) as well as your vehicle information (vehicle make, body type, color, registration state, and license plate number).
Once you have complete the request form, please click on the Submit button at the bottom of the page. You can submit a request at any time, but requests will only be reviewed and processed on weekdays during normal business hours.
Once your request has been reviewed and processed, your parking decal(s) will be sent to you via the mail. If you are a Resident Student, your parking decal will be held in the Card Office. The Card Office will contact you when your parking decal is ready for pick up.
To obtain a parking decal in-person, you will need to bring your CCSU Blue Chip ID Card and a completed CCSU Vehicle Registration Form to the Card Office or the CCSU Police Department.
The Card Office is located in Willard DiLoreto Hall, Room D125. For hours of operations, please visit the Card Office website at www.ccsu.edu/fiscalaffairs/bluechipcard.html.
The CCSU Police Department is located at 1500 East Street, New Britain, CT 06050. The CCSU Police Department is open 24 hours a days, 7 days a week. For additional information please visit the CCSU Police Department website at www.ccsu.edu/police.
If you have additional questions regarding parking on campus, please contact parking@ccsu.edu.
Why the New System?
Three major construction projects are about to begin (the renovation and expansion of Barnard Hall and construction of the new Engineering Building and a new parking garage).
During the peak of construction, there will be a reduction of approximately 300 current parking spaces. Addressing its impact required significant consulting and planning to accommodate the needs of our campus community. The CCSU Parking Task Force, in collaboration with Walker Parking Consultants, identified the need for a three-phase parking plan. Phase I and Phase II will address parking needs during the construction projects. Phase III will be developed over the next 18 months with input from faculty, staff, and students, and will take into account the available parking made possible by the new garage and additional surface spaces.