Welcome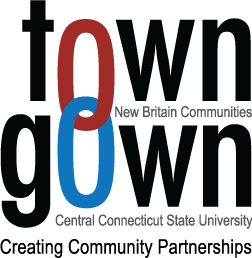 Central Connecticut State University and the City of New Britain are proud to be considered good neighbors.
We are committed to working with our community in addressing common concerns. We have worked together to improve communication, decrease excessive drinking, and present efforts at local conferences.
The Coalition includes representatives from the City of New Britain, Central Connecticut State University, and the Belvedere neighborhood who work together to manage the use of alcohol on-campus and off-campus in surrounding neighborhoods.
Town/Gown Meetings 2020-2021 (All meetings 5:30 p.m. - 7 p.m.)
All meetings will be held through webex. Please contact Jan at taddeijaa@ccsu.edu with member/email updates for the webex meetings.
Monday, November 9, 2020
Monday, February 8, 2021
Monday, April 12, 2021
Did You Know?
Alcohol kills more young people than all other illicit drugs combined.

The average age for a youth to start drinking in CT is 11 years old.

Anyone under 21 is prohibited from possessing alcohol on public or private property and is subject to fines and/or suspension of driver's license.

Individuals who knowingly permit minors to possess and/or consume alcohol may be fined, imprisoned, or both. This includes those hosting a party.

48% of all alcohol consumed by college students is consumed by underage students.

Drinking by college students contributes to an estimated 1,700 student deaths, and 600,000 injuries a year. Facts from MADD