Biography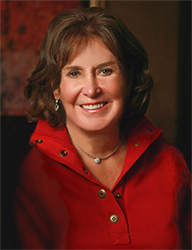 Carol A. Ammon is the founder and retired chief executive officer and chairman of Endo Pharmaceuticals Inc., a specialty pharmaceutical company with market leadership in pain management based in Chadds Ford, Penn. In May 2005, Ms. Ammon retired as CEO after serving in that position since 1997.
In 1997, Ms. Ammon led a management buyout team and purchased 37 pharmaceutical products from the DuPont Merck Pharmaceutical Company to form Endo Pharmaceuticals Inc. In July 2000, Endo became a publicly traded company, known as Endo Pharmaceuticals Holdings Inc., following the completion of its acquisition of Algos Pharmaceutical Corporation.
Before she founded Endo Pharmaceuticals, Ms. Ammon spent 23 years in the pharmaceutical division of E.I. du Pont de Nemours and Company, beginning in 1973 as an associate scientist in the Research and Development group. During her years at DuPont, she served in positions of increasing responsibility across research and development, finance, manufacturing, and sales and marketing.
In 1993, Ms. Ammon was appointed president of the generic pharmaceutical business unit of the DuPont Merck Pharmaceutical Company, the pharmaceutical joint venture of DuPont and Merck and Company, Inc. In 1996, she was named president of the U.S. Pharmaceuticals Division of DuPont Merck. As president, she was responsible for a significant share of DuPont Merck's corporate revenue and earnings.
Ms. Ammon was named the CEO of the Year in 2004 by the Eastern Technology Council, an organization of 800 technology and life sciences companies in the Philadelphia region. The award recognizes a recipient's leadership qualities, impact in the company's industry and/or market, achievement of financial and other significant milestones, success in executing an operating strategy, and community industry involvement. Under her leadership, Endo also was the Eastern Technology Council's Company of the Year in 2003. Ms. Ammon also received the 2003 Greater Philadelphia Ernst & Young Entrepreneur of the Year Award in the Health Sciences category. Ms. Ammon was chosen as the winner of the 2005 Paradigm Award, the Philadelphia region's most prestigious award for business people, and received the Woman of Spirit Award from the Greater Delaware Valley Chapter of the National Multiple Sclerosis Society.
She is chair of the Myeloma Center Advisory Board; a trustee of Christiana Care Health System and the University of Delarware; vice president of the board of trustees of the Hagley Museum in Wilmington, Del.; and a former member of the Harvard Healthcare Advisory Board.
A native of New Hyde Park, N.Y., Ms. Ammon earned a Bachelor of Arts in Biology from Central Connecticut State University. She also holds a Master of Business Administration from Adelphi University and completed the Advanced Management Program at Harvard University in 1995. She was awarded the degree of Doctor of Laws, honoris causa from Adelphi University in May of 2010 and an honorary Doctor of Science from the University of Delaware in 2011.
Ammon pursued a new brand of philanthropy in 2018 when she enrolled at the Jefferson College of Nursing in Philadelphia where she earned a Bachelor of Science in Nursing on an accelerated track. As a nurse, Ammon aims to provide more immediate, one-on one-support to those who need it most. She has joined the Red Cross on two missions to provide free care to patients in the U.S. and abroad, and plans to join more missions and pursue advocacy work. She is currently pursuing a doctoral degree in Nursing.